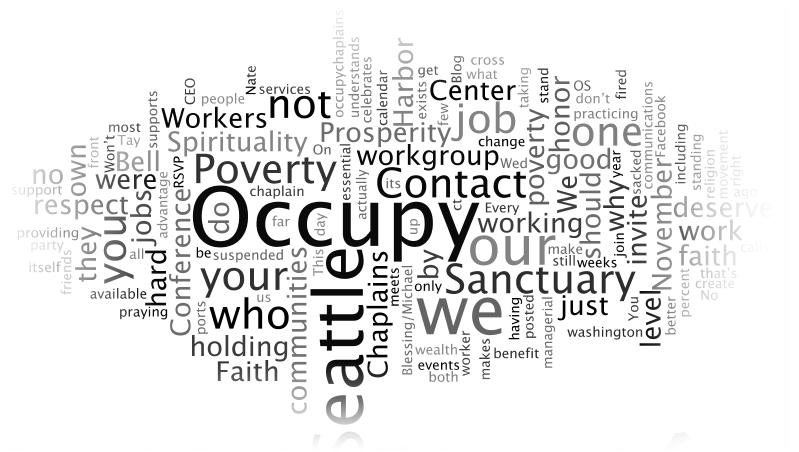 My goal with this page in 2011-2012 was to compile some of the positive, inspiring voices from the progressive movements that were spreading across the globe.
American Autumn
In September, I began watching the
Occupy Wall Street
movement from afar, wondering whether it could grow into something that would actually impact our political process and the future of our planet. At the same time as young people began organizing in New York,
Van Jones
was creating the
Rebuild the Dream
coalition, a progressive challenge to the conservative Tea Party movement. Additionally, longtime war protesters and social activists were planning to occupy Freedom Plaza in Washington DC in what they call
October 2011
--stop the machine, create a new world. Many of these "occupy" movements in the US were inspired by the
Arab Spring
, the
Spanish Indignatos protests
, and the
Take the Square
network. This energy is contagious.